From now until February 23, 2022, PMH Livin App offers the program "Special offers – Redeem coins – Win super deals" with a series of incentives from shopping, dining to beautifying. With just from 5 to 10 Livin Coins, users can redeem for vouchers with value from VND 50,000 – VND 100,000 from brands such as: Tiki, Circle K, YenFarm, Sol Butcherant, Kadohachi, Udon Donnosuke, Chloe Gallery, Bella Italia, El Flamico, Champion Dental Clinic, Flower Force, Trang Nail Care,…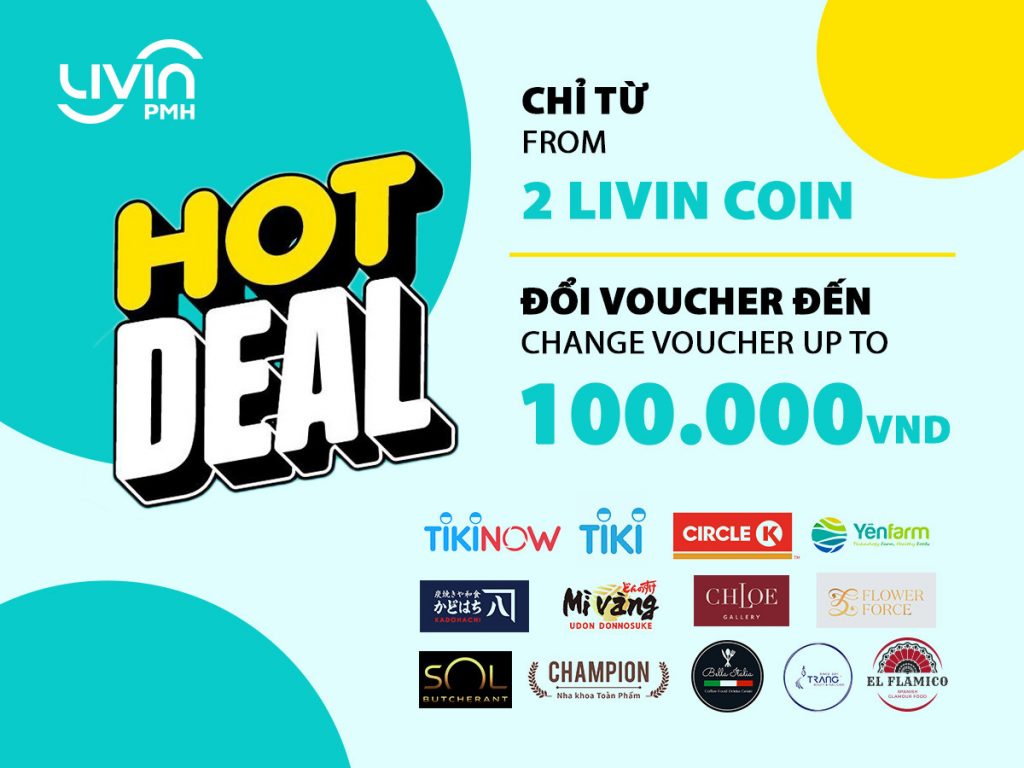 STEPS How to redeem:
Step 1: Select "Promotions" on Home page
Step 2: In "Promotions", select the vouchers you would like to redeem for
Step 3: Select "Buy this voucher" to complete the redemption
The program is open to all users of the PMH Livin App.
Current users of PMH Livin App can participate in the coin accumulation by shopping at stores and services associated with the App. Particularly, by paying fees (such as Management, Gas, Water, Internet fees,…) through PMH Livin App, Phu My Hung residents can accumulate more coins.
Especially at the Livin Select section, users will receive 2% of the invoice value to the Livin Coin wallet. Specifically, with a bill of VND 100,000 when shopping at Livin Select, users will get 2 points added to the Livin Coin wallet. In addition, users can receive Coins by participating in periodic programs and events organized by Livin PMH.
Follow Livin PMH's fanpage: https://www.facebook.com/LivinPMH
Download Livin PMH App:
Android: http://bit.ly/LivinPMH_Android
Hotline: 090 665 1055