Morning of September 5, 2022, on the occasion of the opening of a new school year, Lawrence S. Ting School held the inauguration ceremony of its new facility and the 15th anniversary of the school's establishment.
With the theme "Journey from aspiration", the ceremony was held solemnly and excitedly with the participation of distinguished guests, teachers and students of the school. This is an opportunity for Lawrence S. Ting School to look back on its 15-year development journey, and at the same time to introduce the new campus's facilities (Campus 1) as well as the school's educational orientation in the future.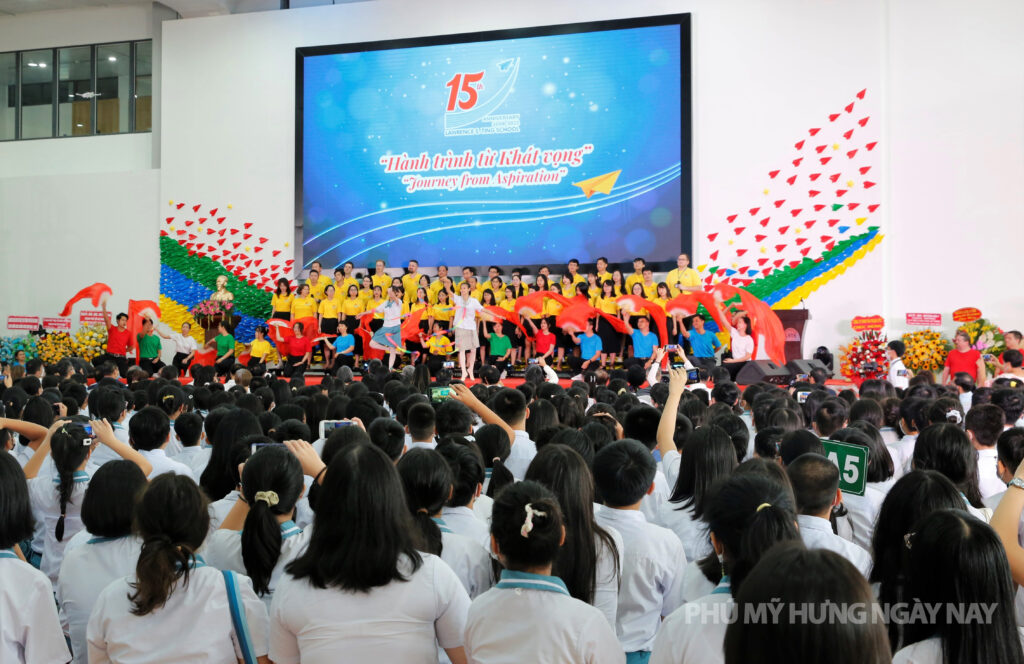 Lawrence S. Ting School is a non-profit educational project, invested by Phu My Hung Development Corporation. It is the desire of Mr. Lawrence S. Ting (Late Chairman of Phu My Hung Asia Holdings) to contribute to Vietnam's education industry. The School officially came into operation in August 2008 at No.80 Nguyen Duc Canh, Tan Phong Ward, District 7, Ho Chi Minh City – now becoming the Head Office of the School.
After 15 years of operation, Lawrence S. Ting School with its quality education program, modern and spacious facilities, has become a training institution that is highly appreciated by the education and social sector. In 2010, Lawrence S. Ting School became the first and only school in Vietnam to be in the list of "Global Creative Schools" voted by Microsoft.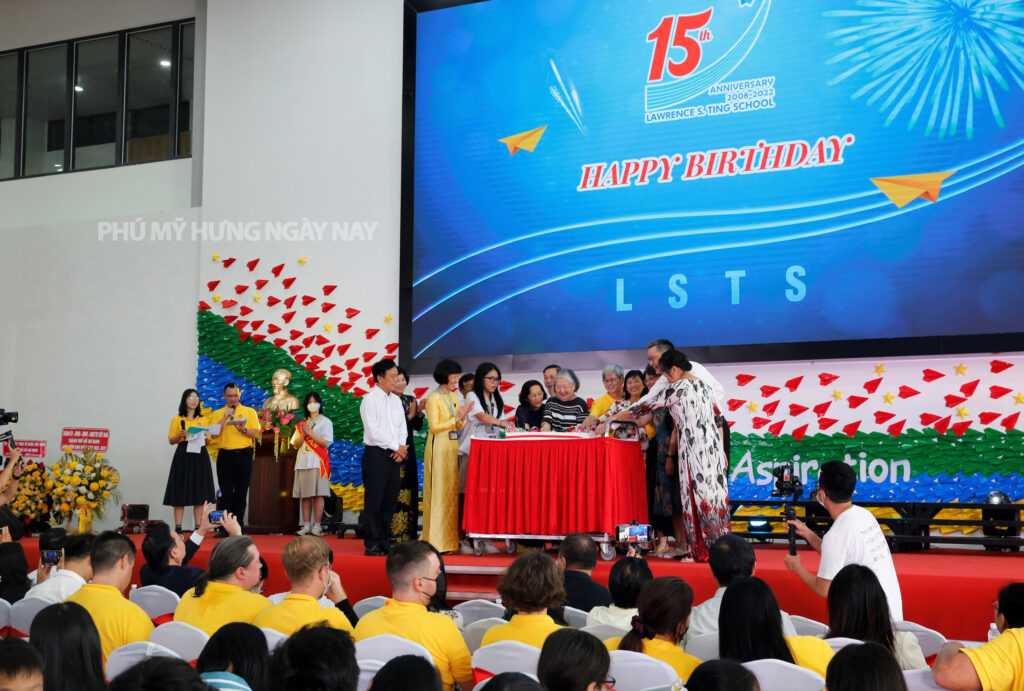 The inauguration and operation of Campus 1 on the 15th anniversary of the School's establishment is a great turning point of Lawrence S. Ting School that opens a new journey in the school's educational career.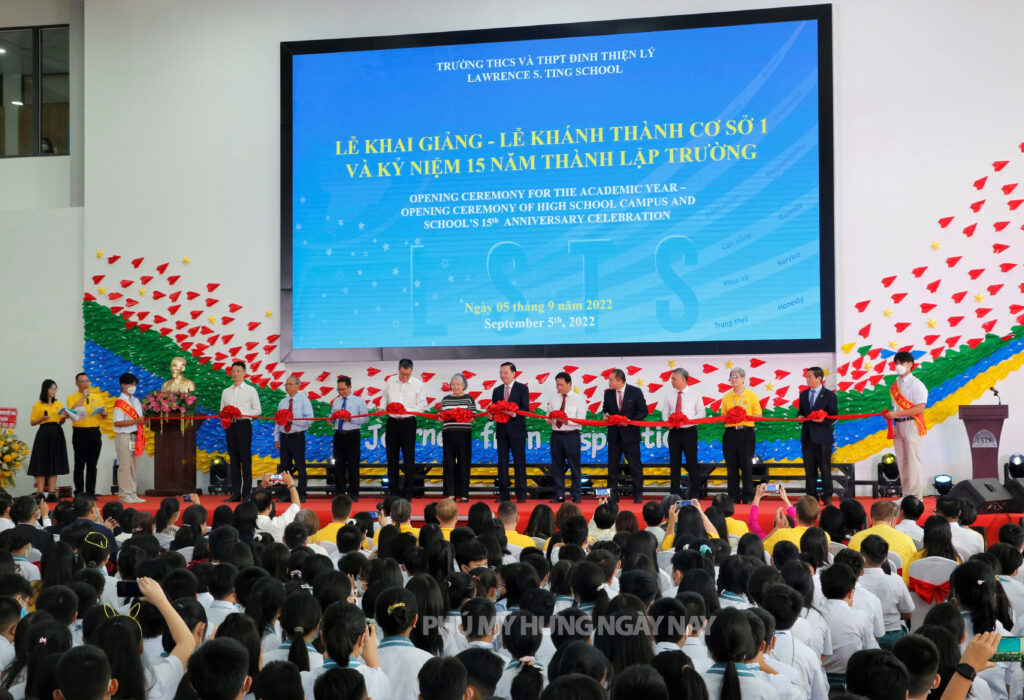 Campus 1 of Lawrence S. Ting School is located in Phu My Hung International Commercial and Financial Center, with an area of 12,100 sqm, a total construction floor area of more than 22,500 sqm including 1 basement, 1 ground floor and 4 floors. This will be a learning space designed in the direction of comprehensive development of academic capacity, artistic ability and physical ability of students from grade 9 to grade 12, in line with the education goal of the 21st century and the school's orientation to train generations of global citizens.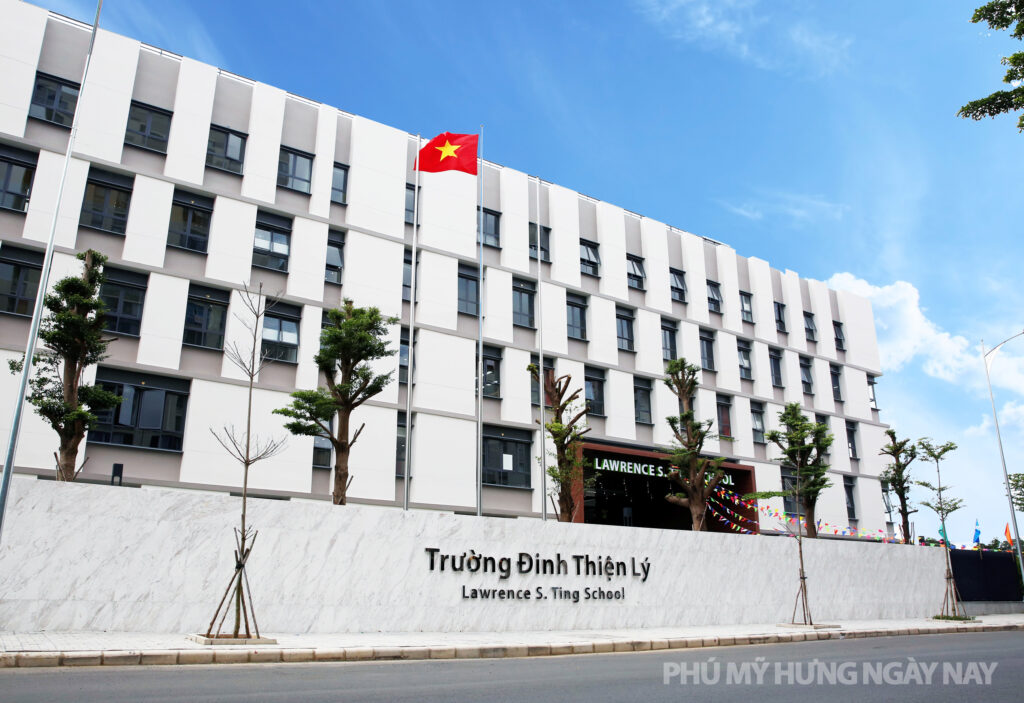 Campus 1 – Lawrence S. Ting School has 43 standard classrooms, 4 self-study rooms, 6 laboratories and other functional rooms such as: library, conference hall, VEX programming room, computer room, teaching room, fine arts, dance studio, music room, drama room, studio, creative space (Marker Lab)… The physical activity space of students is also invested with a multi-purpose gymnasium, gym, swimming pool, football field, basketball court, driving range…
After the inauguration ceremony of the new facilities and the 15th anniversary, teachers and students of Lawrence S. Ting School also officially started the 2022-2023 school year with many aspiration and hope in the jubilant opening drum.