In recent years, the Lawrence S. Ting School has been appreciated by many parents and students as one of the City's high-quality educational institutions because of its comprehensive curriculum, active teaching methods along with modern and advanced facilities.
Comprehensive curriculum
Being built by Phu My Hung Corporation in 2007, Lawrence S. Ting School (LSTS) officially came into operation in August 2008. The School was the educational project founded by Mr. Lawrence S. Ting (Vietnamese name is Dinh Thien Ly) – Late Chairman of Phu My Hung Asia Holdings Corporation – formerly known as CT&D Group – with the desire to contribute to the Vietnam's Education, and train generations of useful citizens for the society and country.
After nearly 15 years of operation, Lawrence S. Ting School is increasingly appreciated for its teaching quality, becoming a reliable choice of many parents when their children enter high school level. According to statistics, the "competition" rate (total number of applied students per the enrollment quota) in the 6th and 10th grade of LSTS in recent years has always been at a high level. Specifically, the "competition" rate of 6th grade enrollment in the last 3 school-years has been around 2.5. These are really impressive numbers because even though the private school, Lawrence S. Ting School requests the quite high admission conditions. It is requested students having a total score of Math and Vietnamese subject at the end of the 4th and 5th grades at 36 points or more.
It can be said that the training quality and the learning environment are the decisive factors that create the attraction of Lawrence S. Ting School. Mr. Chen Wei Hung – Head of school, said: "The school's educational goal is to train generations of students to have comprehensive capabilities, vision, abilities of leadership and service spirit to become global citizens. With this goal, based on the basis of the educational curriculum of the Ministry of Education and Training, Lawrence S. Ting School has developed training contents towards high quality and efficiency, through three programs (core program, extension program and development program). Among them, the core program with 4 subjects (Reading Comprehension & Expression, English, ICT (Information Technology and Communication) and Scientific Research) plays the role to help students equip with the core skills to learn effectively in all subjects".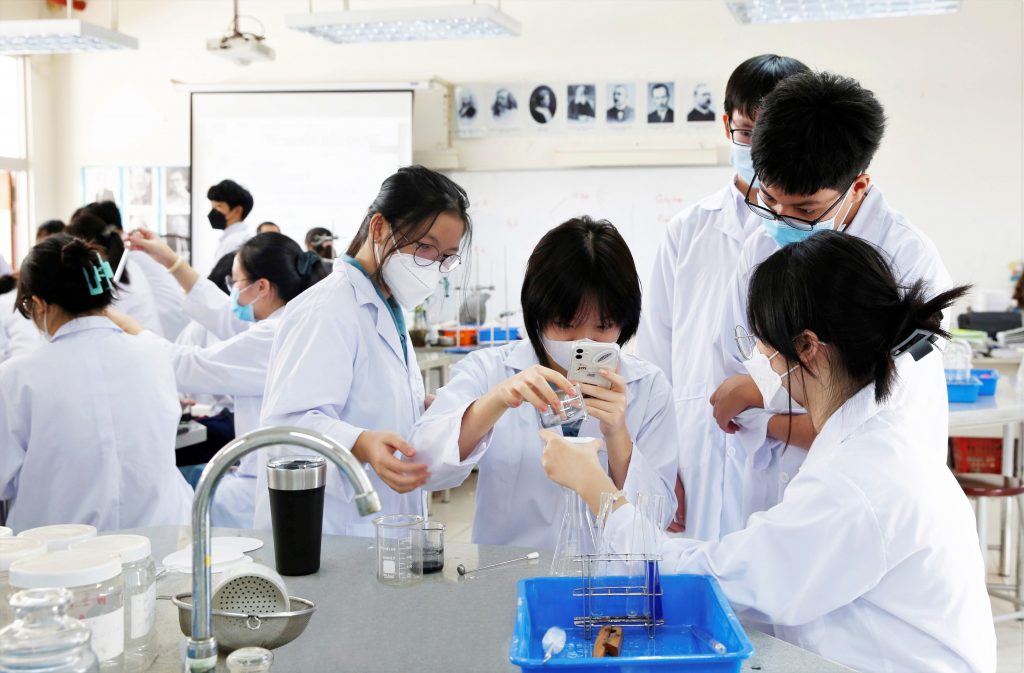 Advanced and modern facilities
To serve the comprehensive educational orientation, LSTS has built and invested the advanced and modern facilities. Located at 80 Nguyen Duc Canh, Tan Phong ward, District 7, HCMC, the main campus has an area of ​​around 20,000 m2, including 57 standard classrooms with full facilities such as computers, projectors, wifi; 11 standard laboratories to practice Physics, Chemistry, Biology and Scientific Research; 4 ICT rooms equipped with 36 computers per each to serve the IT subject; There are also the function rooms such as Maker Lab, Studio, drawing studio, dance room, music room, conference hall, library, medical room… In addition, the school also has movement spaces to support the physical development for students such as: multi-purpose gymnasium, swimming pool, football field, basketball court, badminton court, table tennis practice room…
In the new School Year 2022 – 2023, LSTS will inaugurate and put into operation of Campus 1 at Phu My Hung International Financial and Commercial Center with a scale of 1 basement, 1 ground floor and 4 floors with the total floor area of more than 22,500 m2. LSTS's Campus 1 is a complex of modern educational spaces with learning spaces (standard classrooms, practice rooms, experiments…), physical training spaces (gymnasiums, gym room, swimming pool, driving range, basketball court…), space to train skills by applying modern technology (computer room, Art-Design-Media-Technical room, Maker Lab, Drawing room, Studio… ), art development space (music room, dance studio, drama room…) and learning support space (library, conference hall, theater, medical room, consultation room…).
The comprehensive educational Curriculum and modern learning environment have brought results proudly for Lawrence S. Ting School. Beside the achievements and awards in academic competitions at the City, National and International levels, the high school graduation rate of LSTS has always reached at 100% for many consecutive years. The rate of students who pass exams to colleges and universities is also close to 100%. In particular, the percentage of LSTS's students who study abroad and abroad in-country increases year by year, around 60% of the 2018 – 2019 school year, 68% of the 2019 – 2020 school year and around 75% of the 2020 – 2021 school year. This shows that the school's comprehensive education orientation to train the global citizens is on the right track.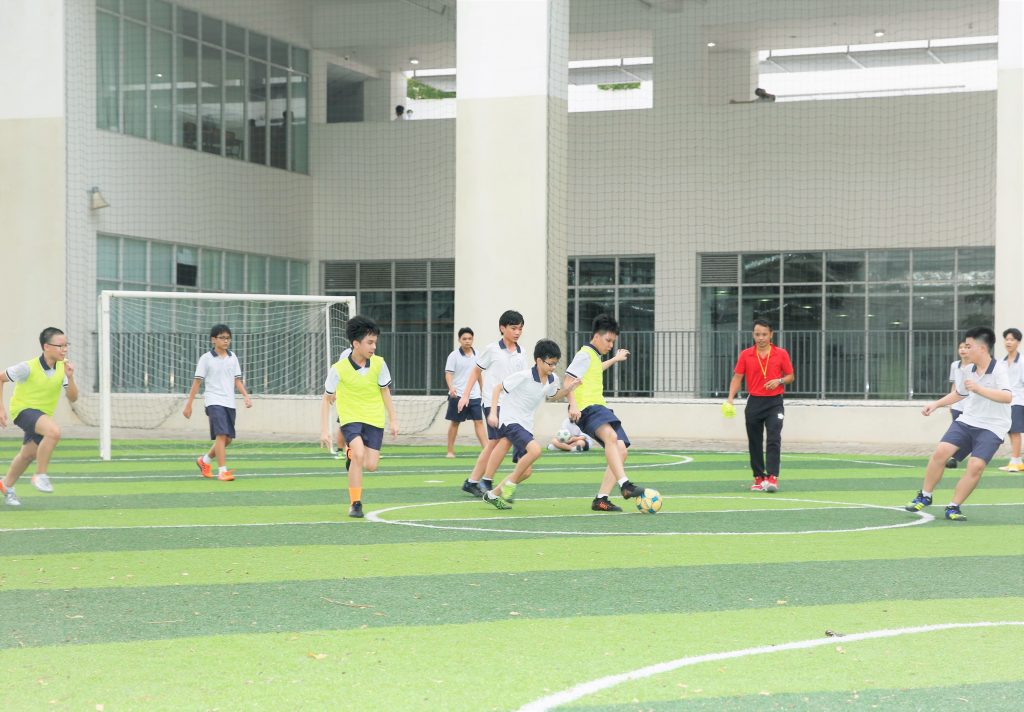 MORE LEARNING OPPORTUNITIES FOR STUDENTS AT LAWRENCE S. TING SCHOOL
To meet the needs and aspirations of many students to be studied at Lawrence S. Ting School, besides the main Campus, Lawrence S. Ting School has built a new Campus 1. When Campus 1 is completed in August 2022, the school will provide more learning opportunities for students by increasing the enrollment quota in the 6th and 10th grades and plans to receive more transferred students for grades 7, 8, 9 and 11.
For more information, please go through website: www.lsts.edu.vn
Thanh Toan