"Saving" – a seemingly regular and indispensable activity for families with moderate to high incomes – however, for a large number of women in Soc Trang province, it is their first time to learn how to do it.
As part of a 6-training series on "Financial Management To Better Prepare The Future For Family", the first training took place on April 21, 2022 at Xay Cap hamlet, Chau Thanh town, Chau Thanh district, Soc Trang province. The training course is an activity under the Project "Improved Financial Literacy for Women Living in Mekong Delta Region", implemented by Lawrence S. Ting Foundation (LSTF) together with the partnerships with Women Union in Soc Trang and Phu Hung Life Insurance Company.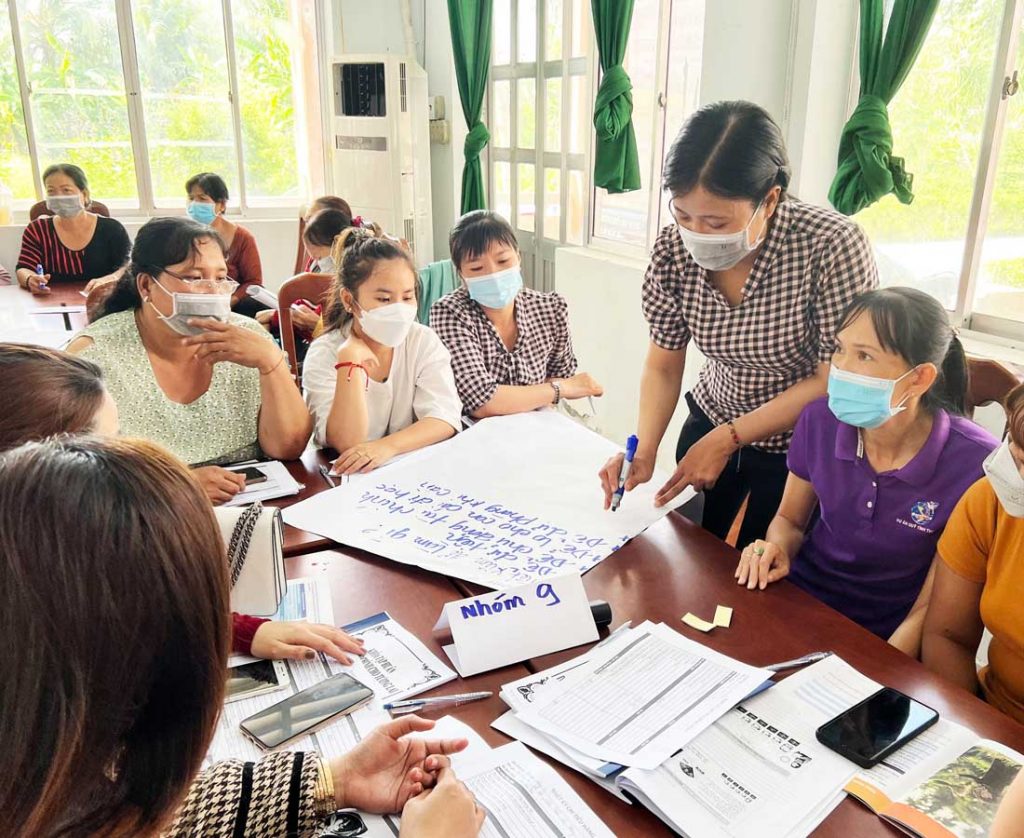 "Previously, I never thought of making a plan on spending. My family spent about 6 millions (VND) per month with no savings at all. After this training, I feel that I have more knowledge to boost the savings and income for my family. I like and remember the method of 6 jars the most, through which I understand and know more about a way of "saving first, spending later" – Sharing from Ms. Le Thi Hong Dung, An Ninh Commune, Chau Thanh District.
These women who never took their steps in a bank, who used to take golden bracelets as a type of saving assets, are now introduced about ones that provide financial and insurance services, about the importance of official saving means. Furthermore, they are taught how to invest and make profits from their savings.
In May and June 2022, LSTF will continue to bring 5 more training courses on "Financial Literacy" to 500 women in Chau Thanh, Ke Sach and My Tu districts, Soc Trang province.
In the context that many people in rural areas, including the Mekong Delta, still depend on informal savings that are risky and unsustainable, we hope to contribute to promoting knowledge and ability to apply good financial practices in every family, starting with this activity.
In the coming time, with the partnerships with Women Union in Soc Trang and Phu Hung Life Insurance, our Foundation will continue to develop financial literacy programs and verified and appropriate materials, with the aim to help more disadvantaged women to improve their family well-beings.