Phu My Hung is considered the economic and financial center of the southern area of Ho Chi Minh City, attracting more than 39,000 residents. Many large domestic as well as foreign enterprises have come here to set up their headquarters and open offices. Looking back on the 30-year journey (1993-2023), there are businesses accompanying and contributing to the development of this urban area.
In the early years of the 21st century, Phu My Hung had key investment projects, decisive for its formation and development. That is the technical infrastructure system with the key route Nguyen Van Linh connecting east – west, Nguyen Luong Bang St., schools at all levels were built, medical facilities were established, etc. Phu My Hung continues to welcome domestic as well as foreign businesses to set up business premises, headquarters and offices, in which there are many long-term enterprises, such as: Saigon Co.op for nearly 20 years, Phu Hung Securities for 17 years, Phu Hung Assurance for 16 years, Saigon Exhibition and Convention Center (SECC) for 15 years, etc. and other businesses.
The imprint of Saigon Co.op from Co.opmart to Finelife
Remember that on April 12, 2003, Ho Chi Minh City Union of Commercial Cooperatives opened a Co.opmart supermarket located on Nguyen Van Linh St. in Phu My Hung. Supermarkets quickly became convenient shopping points, meeting the daily life needs of residents.
According to the development line, Phu My Hung increasingly attracts a large number of foreigners to live and work from countries, such as Korea, Japan, China, European countries, etc. The expat community creates an interference of culture and cuisine, especially the daily consumption needs. This is also the reason that drives Saigon Co.op to transform its business from a Co.opmart into Finelife to serve the essential needs of more customer groups.
Opened in February 2021, Finelife Urban Hill provides modern products and shopping services. Residents shopping at Finelife can easily find food groups, cosmetics, organic cosmetics, and goods imported from many countries in the world. Convenient shopping services that create Finelife's own style can be mentioned as "Preparation and cooking service on request", customers only need a few simple steps to enjoy delicious dishes right at the food counters in the supermarket premises; "Self-checkout" helps customers pay by themselves conveniently at the machine via credit cards and save time; "E-label" uses automatic price adjustment technology at the system, which is a modern technology in the world, in which commodity prices will be updated quickly. In addition, the product experience service themed by each country, such as Korea, Japan, Thailand, European countries, etc. brings new tastes to customers to try at the supermarket.
In the coming time, Finelife will continue to improve new services, such as: "Drive Thru" where customers can buy goods directly while sitting in their car without getting off, " Leaflet" provides recipes and product information", etc. At the same time, the supermarket will promote more products towards a healthy and healthy life that are popular in the world.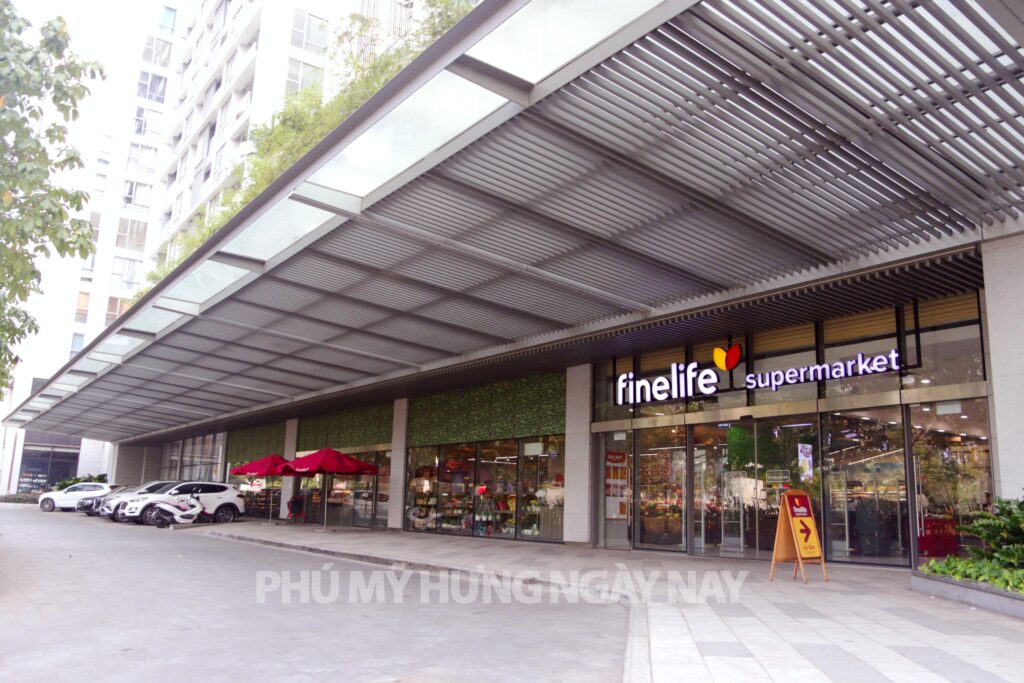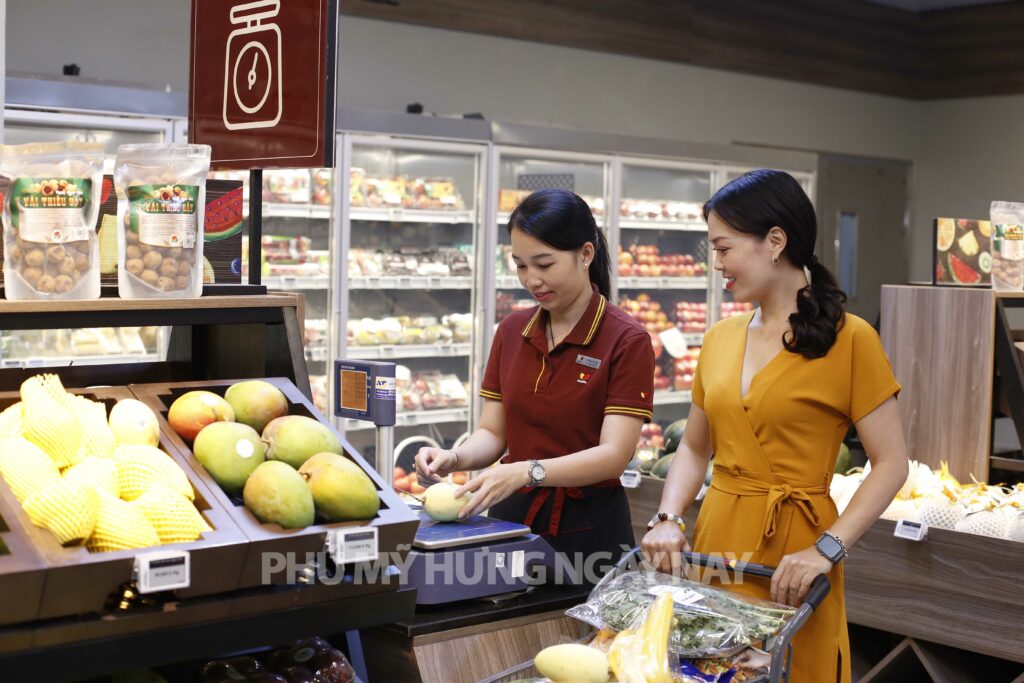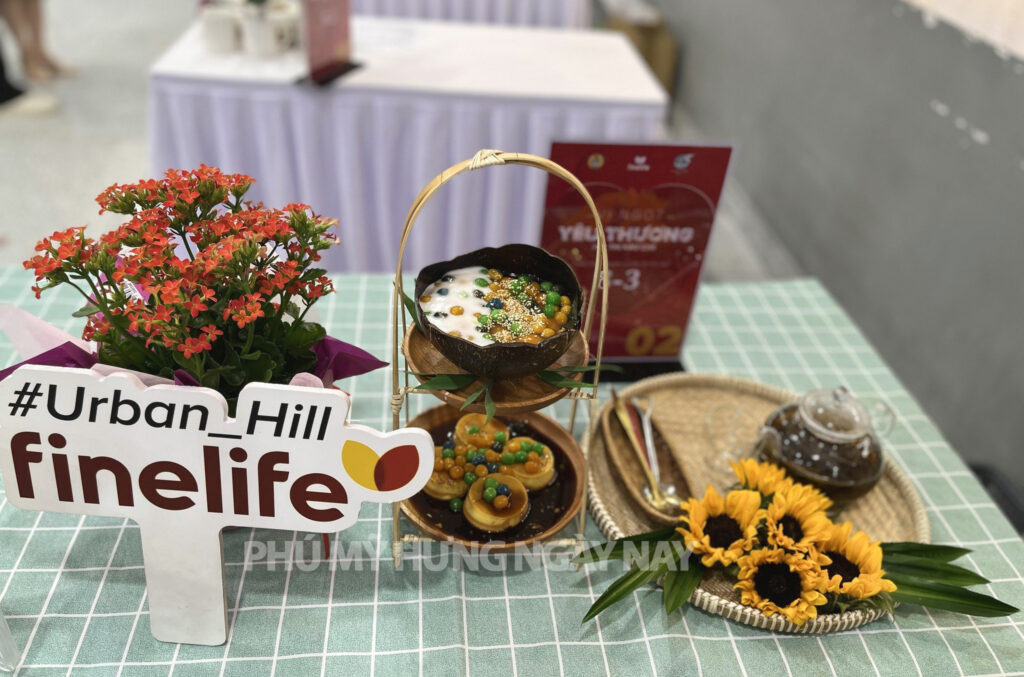 Phu Hung Securities builds financial prosperity
Established in 2006 with a strategic shareholder being Taiwan CX Technology, Phu Hung Securities is one of the securities companies with a strong financial foundation in Vietnam. After many years of working at Phu My Hung, a representative of Phu Hung Securities Corporation shared: "Starting from a small-scale securities company in the Vietnamese market, since 2006 we have chosen Phu My Hung – the most modern urban area in Ho Chi Minh City to make a stopover for the transaction office of Phu My Hung Branch and at the same time move the headquarters to this urban area. Up to now, Phu Hung Securities has gradually transformed, reaching out to become a prestigious securities corporation in the Vietnamese market. Along with that, Phu My Hung always creates conditions for the corporation to have high-quality options for transaction offices and headquarters in accordance with our needs. Currently, Phu Hung Securities has a high-class transaction office at Crescent Resident 2 and its head office at Phu My Hung Tower – the most modern office building in the region.
Coming to this urban area, Phu Hung Securities not only enjoys 5-star facilities but also has the opportunity to approach a number of quality customers. Therefore, we also always strive to provide good financial services to the residents and community of Phu My Hung. For us, the combination of an elite lifestyle and a high-class service is the foundation for sustainable development.
Up to now, after 17 years of attachment and development, we realize that we are an integral part of the Phu My Hung community. Therefore, with the company development orientation following the ESG model (Environmental – Social – Governance), Phu Hung Securities is honored to contribute a part of its energy to community activities in the region with high spirit of social responsibility, such as the Lawrence S. Ting's Charity Walk, the Lawrence S. Ting Scholarship and are always willing to cooperate in other events. In the future, Phu Hung Securities will continue to accompany Phu My Hung to jointly develop a modern and civilized community worthy of the class of the most liveable and workable area in Ho Chi Minh City."
With the leadership and employees who always strive, Phu Hung Securities is creating a difference for investors in a volatile economic period. Through the support of experts from Taiwan – one of the thriving stock markets, Phu Hung Securities combines many in-depth analysis methods with keen market observation to create more great value for investors. Thereby, the development of Phu Hung Securities contributes to the appearance of the International Commercial and Financial area at present and in the future.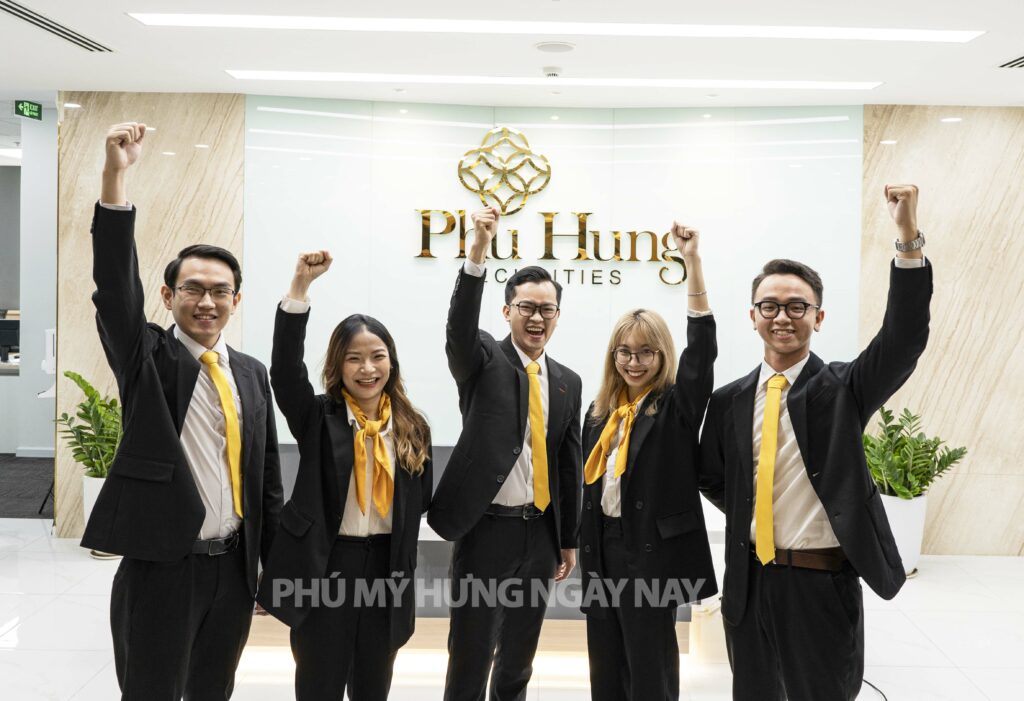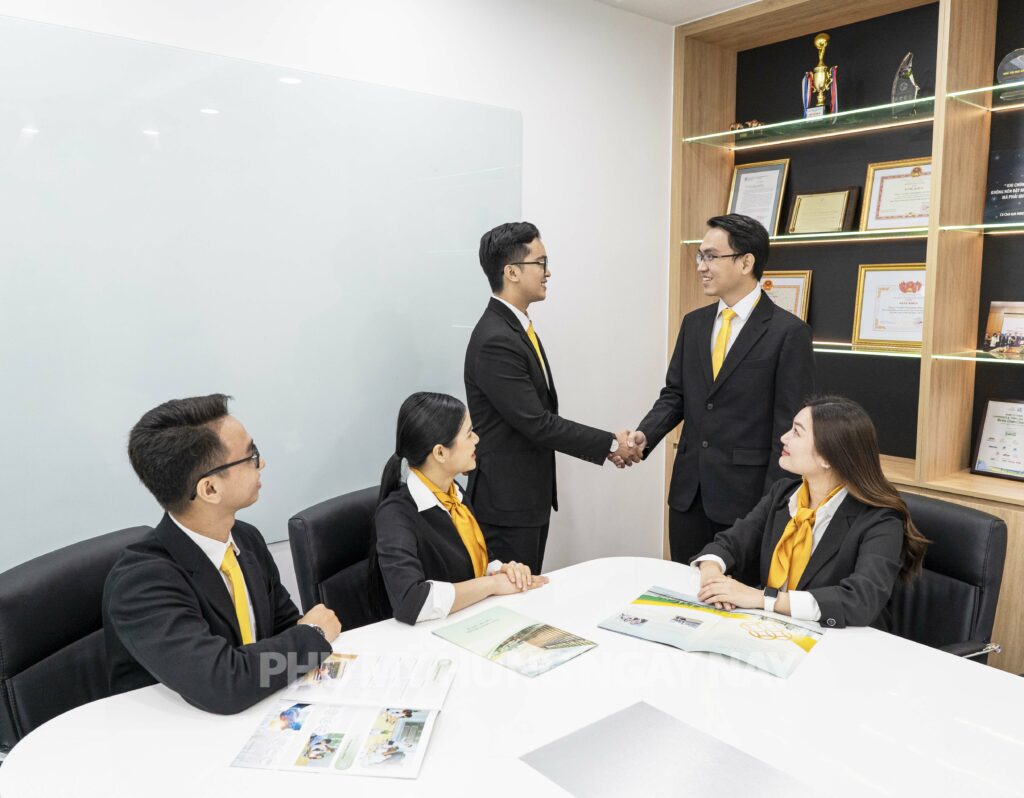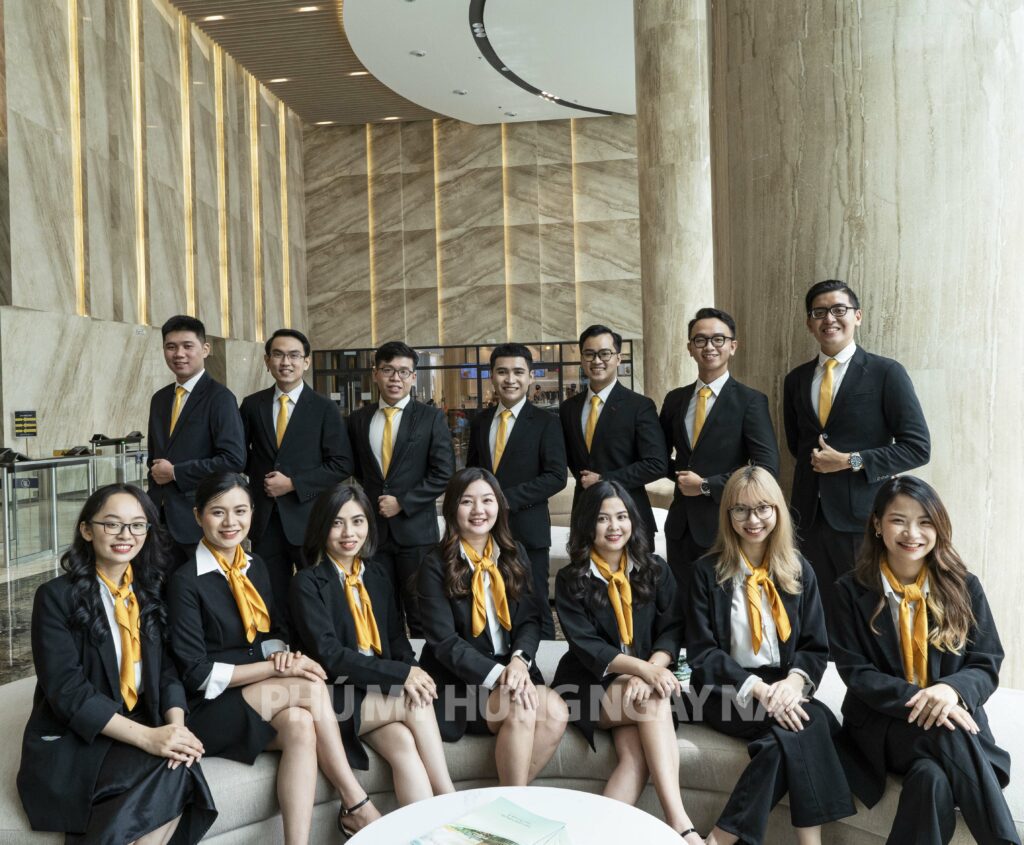 Phu Hung Assurance maintains its trust with customers
After 16 years of working at Phu My Hung, Phu Hung Assurance Company (PAC) with constant efforts, increasingly asserts its brand value in the Vietnamese non-life insurance market. PAC provides the non-life insurance market with diversified and comprehensive products in order to protect customers from unfortunate risks, including but not limited to: Motor Vehicle Insurance, Life Insurance, Property Insurance, Technical Insurance, Marine Insurance, Liability Insurance, etc.
In recent years, insurance businesses in general and non-life insurance businesses in particular continue to face many difficulties and challenges from the unsustainable growth economy and operating institutions of insurance business is also in the process of completion. Doing business in insurance – finance in such a difficult environment is really a challenge for every business. However, PAC not only completes the plan but increasingly affirms its position in the non-life insurance market.
The continuous growth in profits of PAC has once again shown the reasonable and correct policies of the PAC's Board of Directors as well as the strength and enthusiasm of all employees. PAC provides diversified products with competitive fees, focuses on improving compensation services, establishing and strengthening cooperation with major partners of the Corporation, such as: Savills, Nam A Bank, CSPS, Phu My Hung, CX Technology, etc.
Not only is it a place that provides an ideal living environment, Phu My Hung also creates a favorable and dynamic working environment that attracts more and more domestic as well as foreign businesses to set up their headquarters and offices. This is also a factor that creates competition and also a driving force for businesses to develop together. Besides, useful and humane community activities organized by Phu My Hung have also contributed to bringing businesses closer together.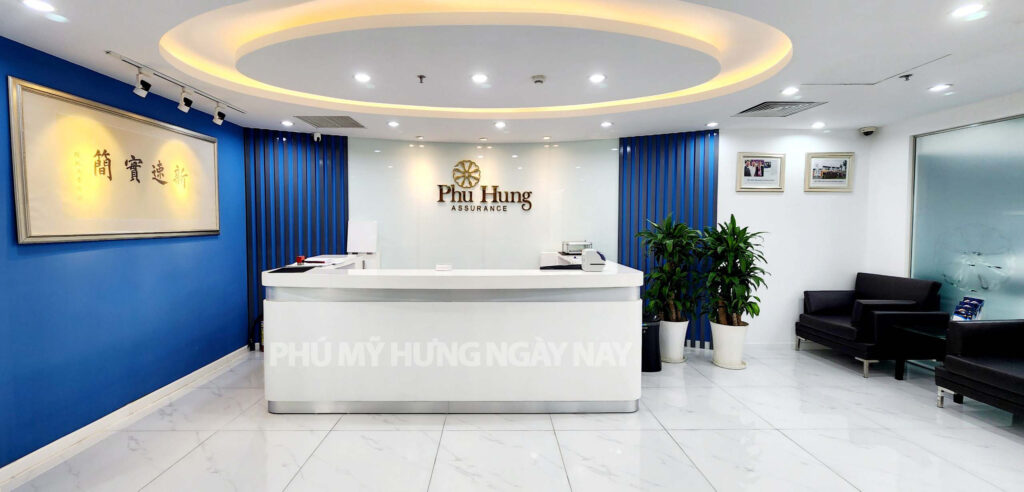 Saigon Exhibition and Convention Center (SECC) reaches international level
Saigon Exhibition and Convention Center (SECC) is located in a convenient traffic location, surrounded by 4 busy streets, at the gateway of Phu My Hung's International Commercial and Financial area. The urban area has all the necessary infrastructure, complete functional subdivisions and many utilities for businesses and offices. Therefore, many large corporations, domestic and foreign companies have chosen Phu My Hung as their headquarters. This is also a favorable environment to create momentum for the development of exhibitions and conventions to meet international standards.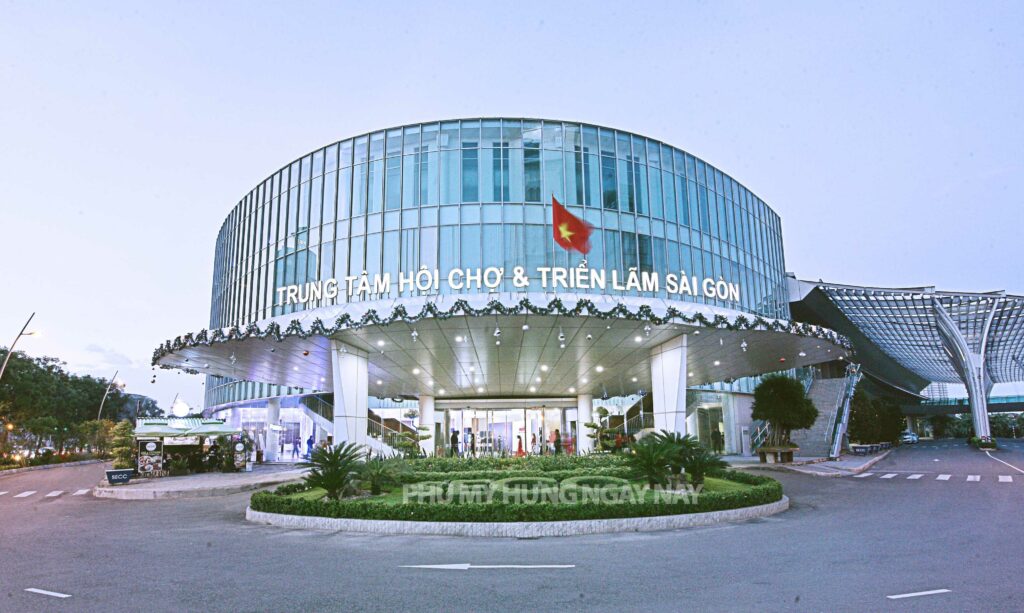 Over the past 15 years of operation, SECC takes advantage of the strength and exploits the available potential to serve 1,530 events, welcomes more than 105,000 exhibitors and more than 15 million visitors from more than 50 countries. SECC has achieved impressive records when successfully serving events, such as a banquet of 2,200 guests, a fair space of 2,500 booths, a music festival of 30,000 spectators and a public exhibition with nearly 240,000 visitors. These figures have contributed to affirming the prestige and bringing the International Commercial and Financial area of Phu My Hung closer to multi-national enterprises and corporations.
The architecture from overall to detail of SECC was consulted and designed by famous architectural organizations in the world. It is the only place in the country and is one of the exhibition halls of Southeast Asia that meets international standards about engineering, construction and space of exhibition industry.
Considered as the "Giant in Vietnam", the exhibition halls are designed for large-scale events with wide open space, without column system. The total exhibition area of house A and house B is 18,000 m2, equivalent to 1,000 standard booths; especially, it is suitable for industrial machinery exhibition events thanks to the 5,000kg/m2 load-bearing floor. In addition, SECC also has a system of meeting rooms to meet requirements from meetings between two partners to conferences with hundreds of attendees. Outside is a large campus of more than 22,000 m2, an ideal place to display products outdoors. Event attendees can feel secure and comfort[1]able when coming here because SECC owns the largest parking lot in the area with a capacity of up to 1,000 cars and 3,800 motorbikes.
Each event taking place at SECC shows the vitality and growth of the economic – cultural – social fields of HCMC in particular and of the country in general. Partners from many places will have the opportunity to meet and trade to achieve high value contracts.
"Converging the unique characteristics of the events industry, we develop day by day. SECC participates in many different roles, such as: center management unit, service provider, fair organizer. We fully understand what customers really need to bring our customers effective and cost-effective solutions. With the business philosophy "Your success is our success", SECC confidently welcomes and serves national and international meetings, contributing to the success of events organized here." SECC representative shared.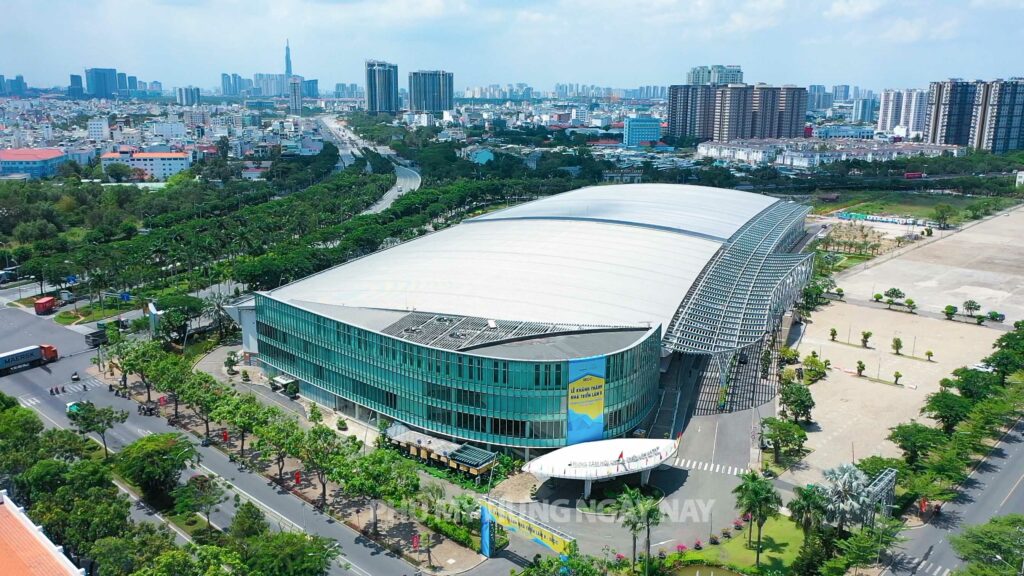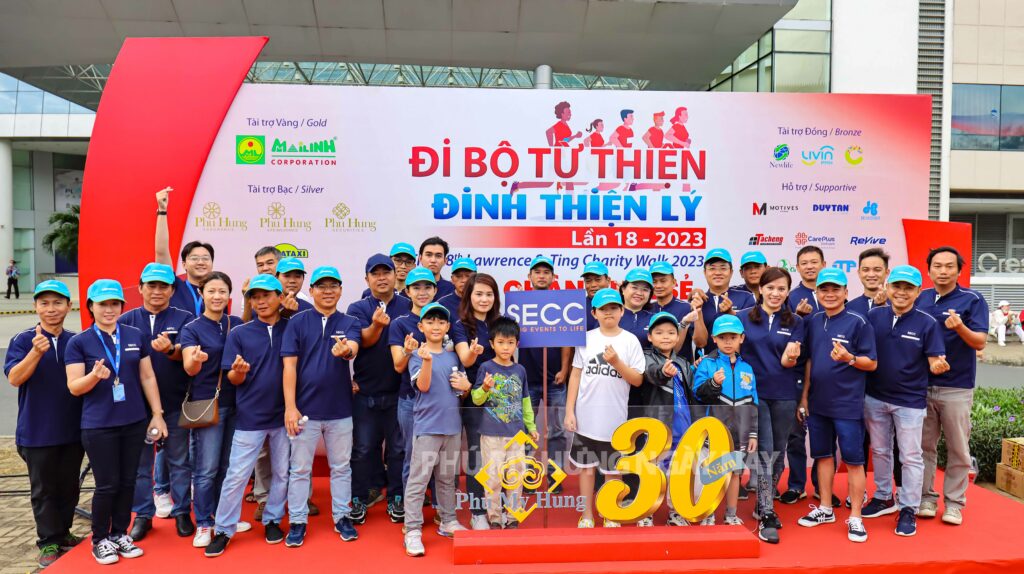 Besides, many big brands have also set up offices in Phu My Hung, such as Manulife in 2007, Unilever in 2008, Vinamilk in 2011, etc. In addition, in 2008, Dong Hung Company put Citimart supermarket into operation in Garden Plaza building (Ton Dat Tien St., Tan Phong ward, District 7). By 2014, Dong Hung Company had cooperated with Aeon retailer, so Citimart was converted into Aeon Citimart up to now.
The long-time "Friends" of Phu My Hung have contributed to the appearance of the new urban area, modern development with a humane community.
Source: Phu My Hung