As Saigon South International School (ssis) enters into its 25th year of nurturing academic excellence in the heart of Phu My Hung, the school is honoring its storied past and looking ahead to an even brighter future with a vibrant new logo and refreshed brand.
When SSIS families head back to school in August, they will be greeted by a bold new dragon. Gracing the uniforms, the dragon, which can be seen across the school, is part of the new logo and a recent brand refresh. Developed in close collaboration with the SSIS community and led by the design-thinking firm, Doodlebrands, the new visual brand identity is much more than a pretty exterior – it is the authentic expression of the school's philosophy. "Our school's well-earned reputation for excellence runs through everything we do. We are proud yet humble Dragons, we seek out opportunities to serve. Our refreshed brand reminds us to cast our gaze on the horizon and follow our important mission," says Head of School Dr. Catriona Moran.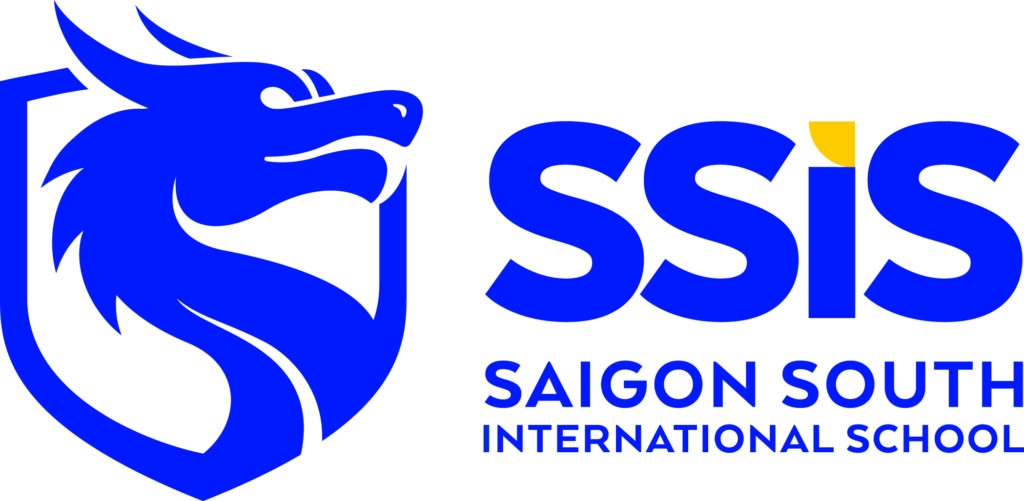 A THRIVING OPTIMISTIC COMMUNITY
SSIS encourages its community's participation in everything it does, attributing its participation as one of the success factors of nurturing a thriving and inclusive school for students. As such, the process of developing the new visual identity involved countless hours of interviews with parents, students, teachers, staff and even external stakeholders. The design aimed to harness the confident optimism they all expressed about what makes SSIS different. Initial drafts, along with the school's new tagline "Learn with Passion, Live with Purpose" were shared and refined as feedback was received. The result is a bold blue dragon gazing optimistically beyond its shield, pushing the boundaries, clearing pathways, always the firstto step forward. The warm yellow "i" of the new logo proudly embraces SSIS's place in Vietnam and Phu My Hung. Together they mark what has been but also what lies ahead.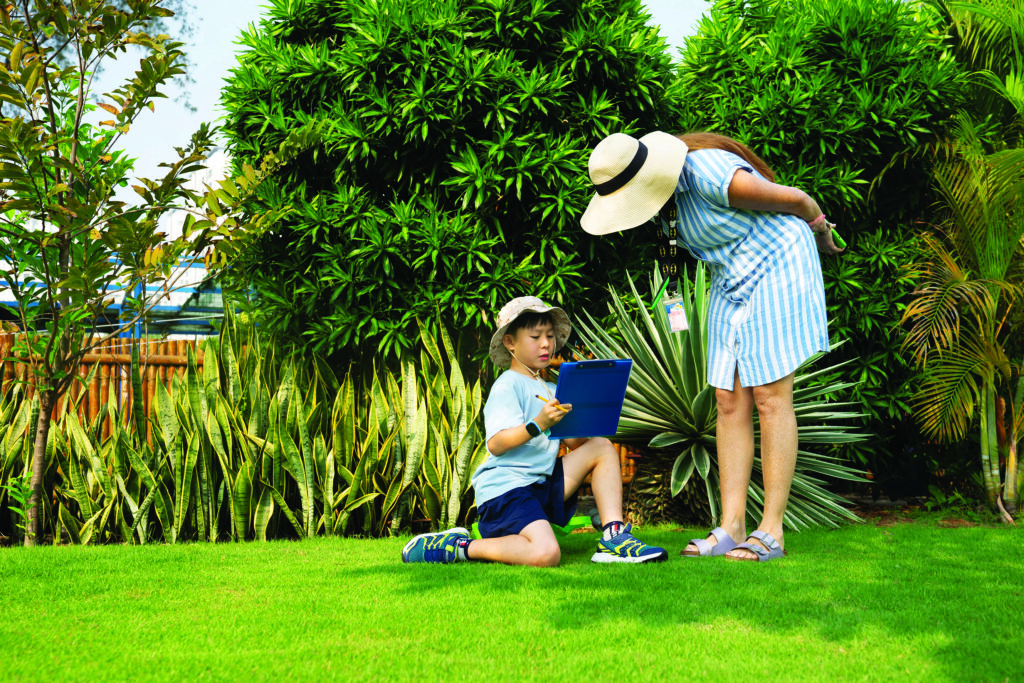 A STORIED HISTORY
Looking at SSIS today, it can be hard to believe that fewer than 20 students were enrolled when it first opened its doors in 1997. Since then, the student body has grown significantly, boasting more than 1200 students from over 30 countries. Throughout the years, SSIS has remained steadfast in its mission to prepare students for purposeful lives as global citizens. The school, now considered a premier international school in Vietnam, matriculates students to the top universities around the world. This year, as SSIS celebrates its quarter-century anniversary, the newlogo and the launch of the newvisual assets have several purposes: to honor the school's storied history, to proudly acknowledge how far they've come, and to aim confidently ahead to where they are going.
ALWAYS LOOKING AHEAD
In looking ahead, the school's carefully timed expansion will offer students even more opportunities. To accommodate the continued growth of innovative programs, construction has begun on two new state-of- the-art buildings – a new Design/STEM center and a new middle school building. The future of SSIS, like the logo, looks bright. No wonder the excitement of the community is palpable, as we can expect to welcome a new batch of Dragons each year who step forward – proud, confident, and eager to use their education to contribute to a better world.