Phu My Hung Corporation takes the step of digital transformation, using technology to support customers in real estate transactions with an application called Phu My Hung. This is an application that provides smart utilities for customers with the goal of improving service quality, optimizing experience and increasing convenience.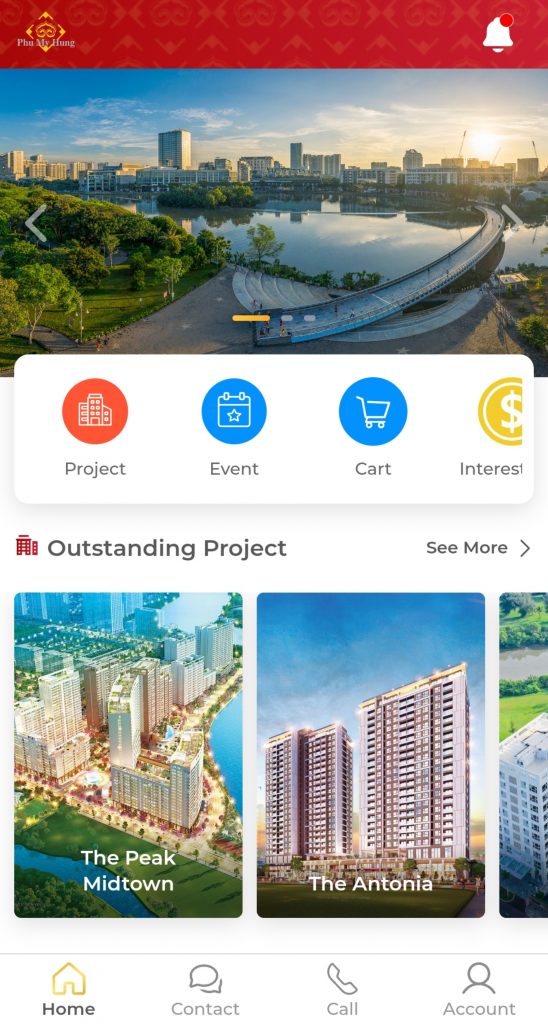 In the journey of finding and owning real estate, Phu My Hung App offers a "one-touch – multi-destination" experience that integrates many utilities to help customers save more time. With just a few clicks on the App, customers can easily find information about Phu My Hung's projects, connect quickly with consultants, and make transactions convenient, transparent and intelligently managed.
In the project item, you can easily look up and access project information anywhere, with just one touch. In particular, the construction progress ofthe projects will be continuously updated on the App.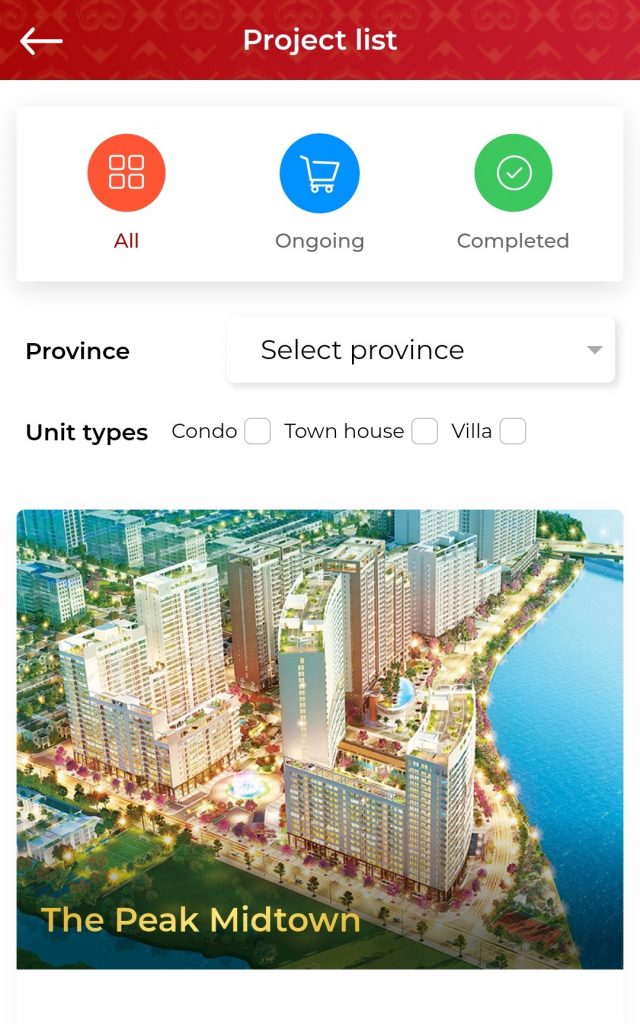 You can order products easily from Phu My Hung App. At "Cart" item, there is a display of product quantities of projects with specific apartment codes, floor numbers, and apartment numbers.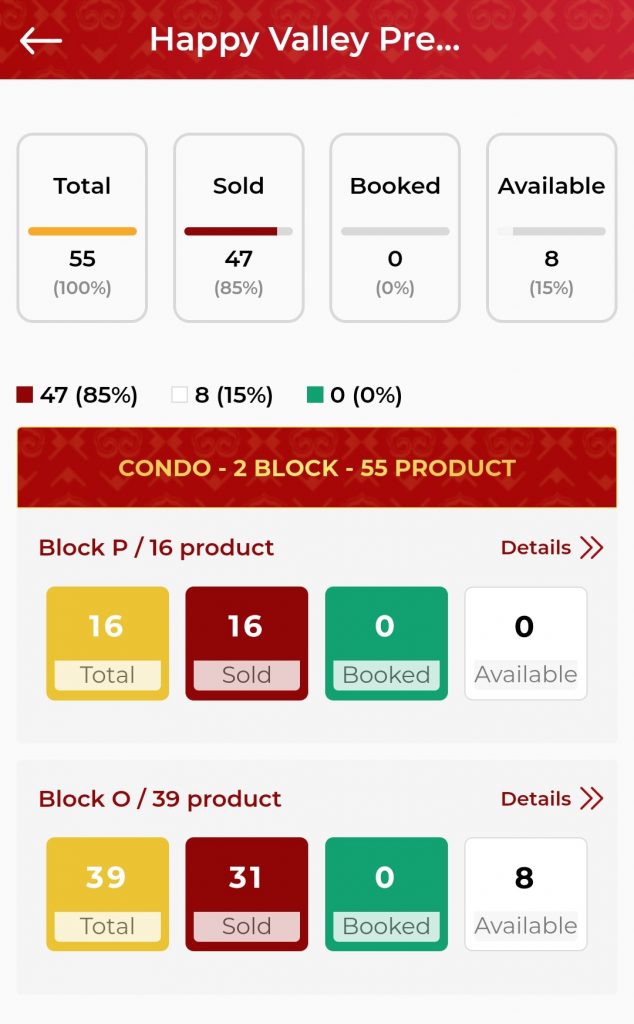 With the events of the investor Phu My Hung, you can easily register to participate right on the App and use the electronic invitation ticket when coming to the event.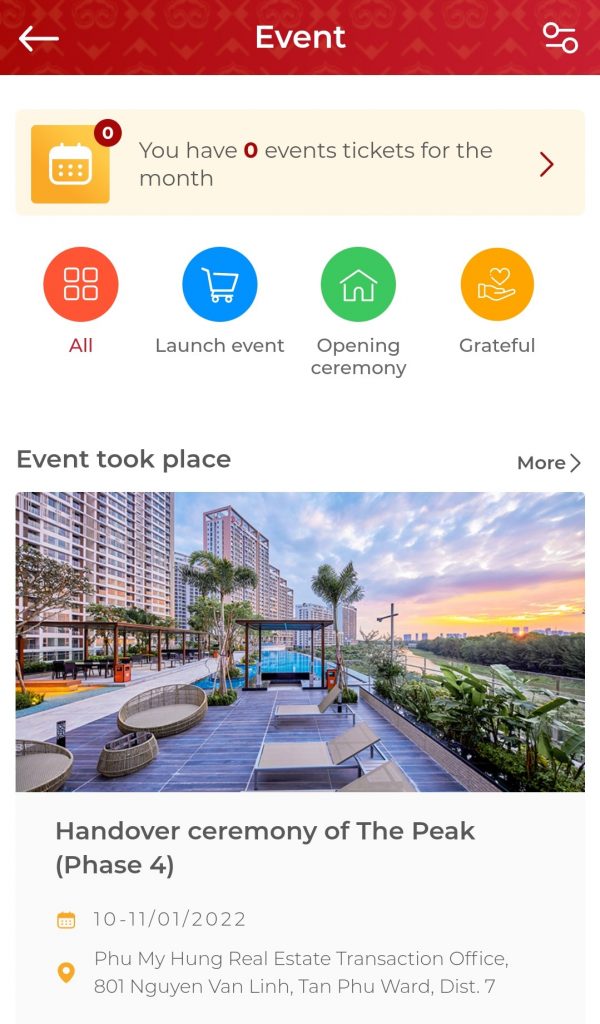 In addition, the application also provides add-on utilities, such as an estimated loan calculator for customers before deciding to buy a house; hotline to quickly connect with a consultant; news section with information about projects – events – communities taking place in Phu My Hung; road map in the urban area, etc.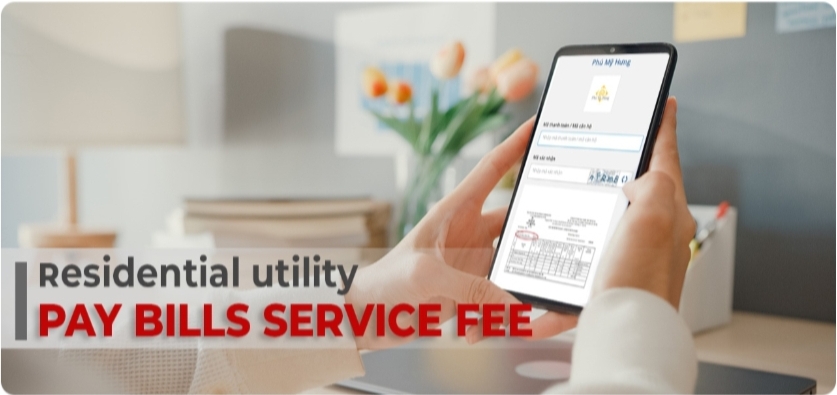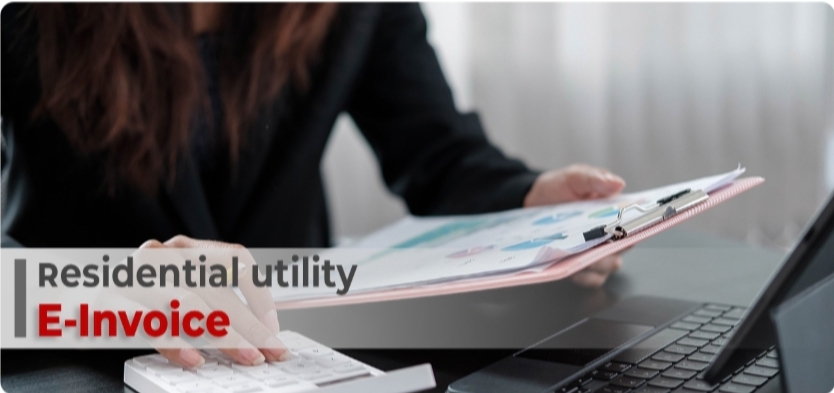 Step 1: Click or scan the QR Code below to immedi ately download the Phu My Hung App or search for "Phu My Hung" on the App Store or CH Play to install

Step 2: Register and log in to an account on the App to receive the latest project information and participate in the real estate journey in Phu My Hung.
In the first stage, Phu My Hung App develops features to bring more convenience to customers even when travel is limited. In the coming time, Phu My Hung Corporation will continue to develop more utilities, contributing to improving service quality as well as gradually transforming towards a smart city, smart management, smart operation, and smart connectivity.
ALL COMMENTS SHOULD BE SENT TO PHU MY HUNG CORPORATION
Address: 801 Nguyen Van Linh St., Tan Phu Ward, District 7, HCMC
Tel: 028 5411 8888
Email: [email protected]