Located in a central location, Crescent Lake is considered the heart of Phu My Hung City Center. With an area of about 3.4 hectares of water, it serves as an important open and green space in the architecture and landscape, bringing freshness and coolness to the urban area.
The lake is located next to and connected to Thay Tieu Canal, resembling a small 'bay.' However, thanks to the design of the dam, the water level in the lake is always kept stable, even during high tides.
In the middle of Crescent Lake is a conservation island with an area of about 4,500 m2 that preserves almost intact vegetation from the ancient Nha Be land as a reminder of the urban rise from the marshland. The swamp has become a modern and civilized city.
Winding along Crescent Lake is Ton Dat Tien Street with beautiful architectural buildings on one side that provide services such as restaurants, coffee shops, health care facilities, and shopping stores. On the other side is a pedestrian corridor for outdoor sports activities. The road also connects to Crescent Mall – an ideal place for shopping, entertainment, and leisure – and the famous Starlight Bridge, which was included in the list of '100 interesting things in the city' by the Department of Culture and Sports of Ho Chi Minh City.
Let's discover the beauty of Crescent Lake through the following photos: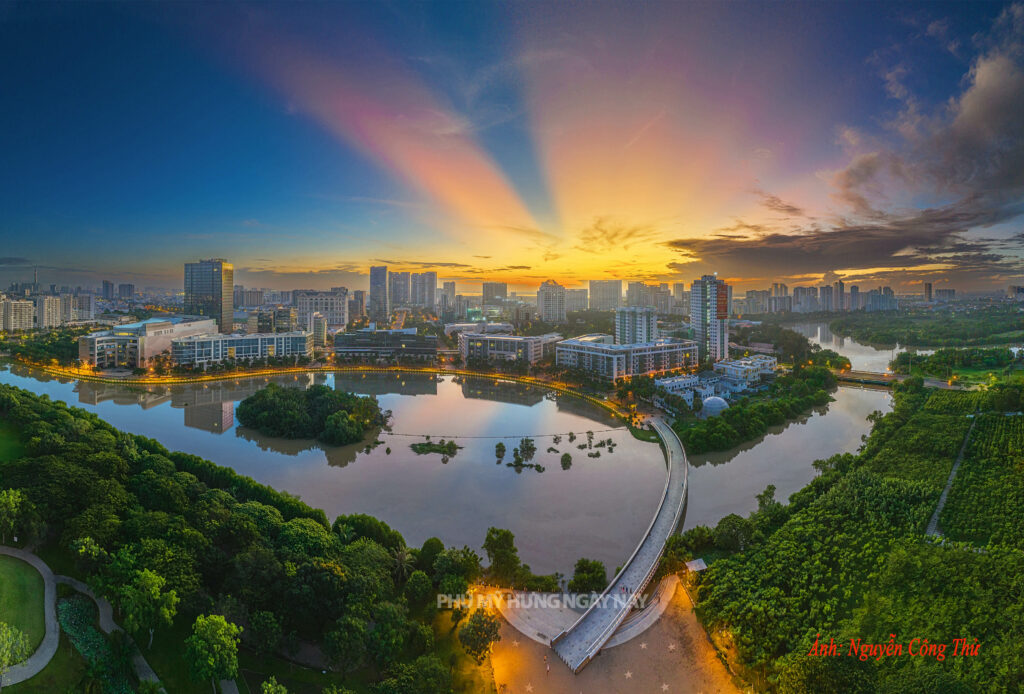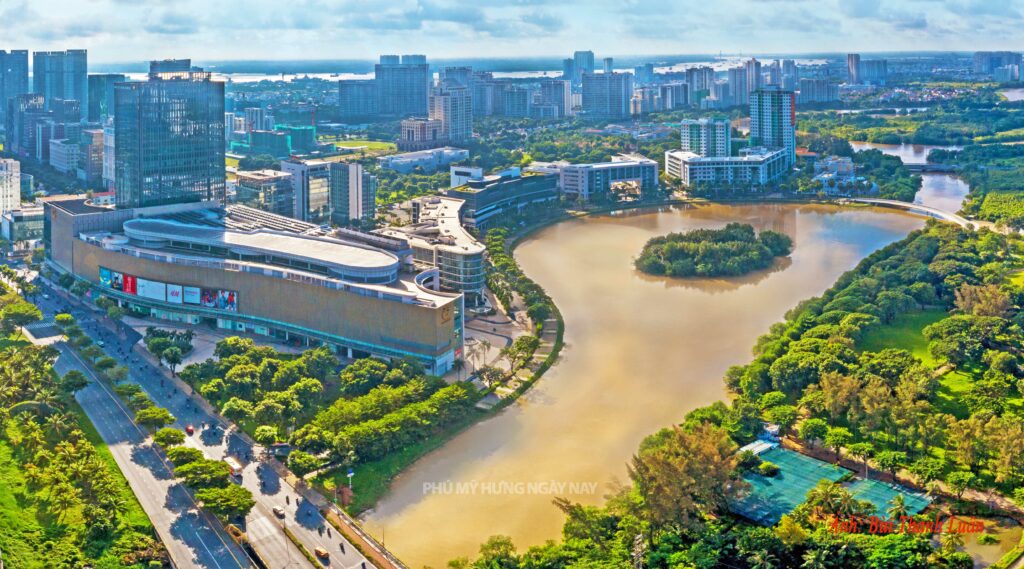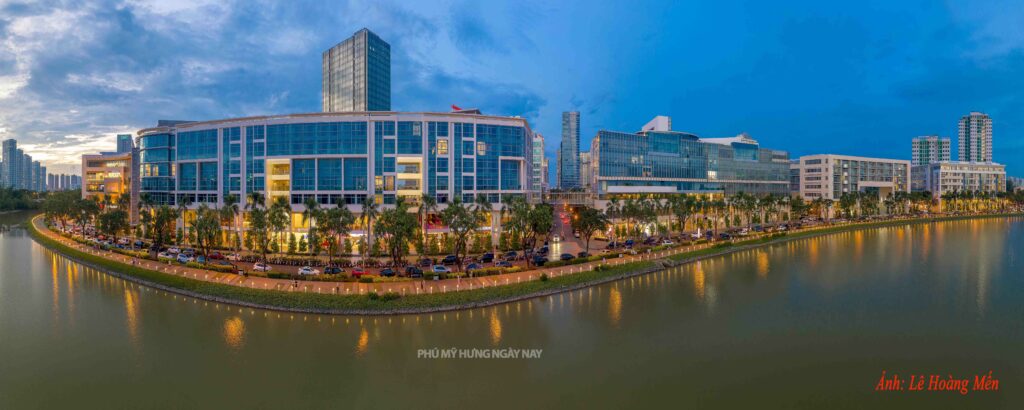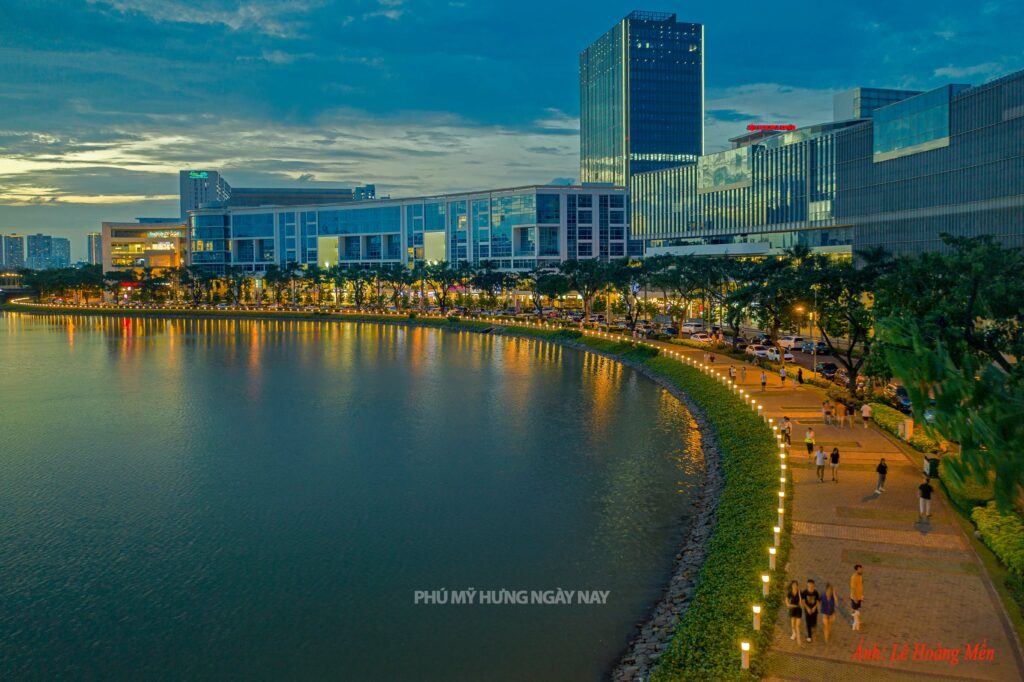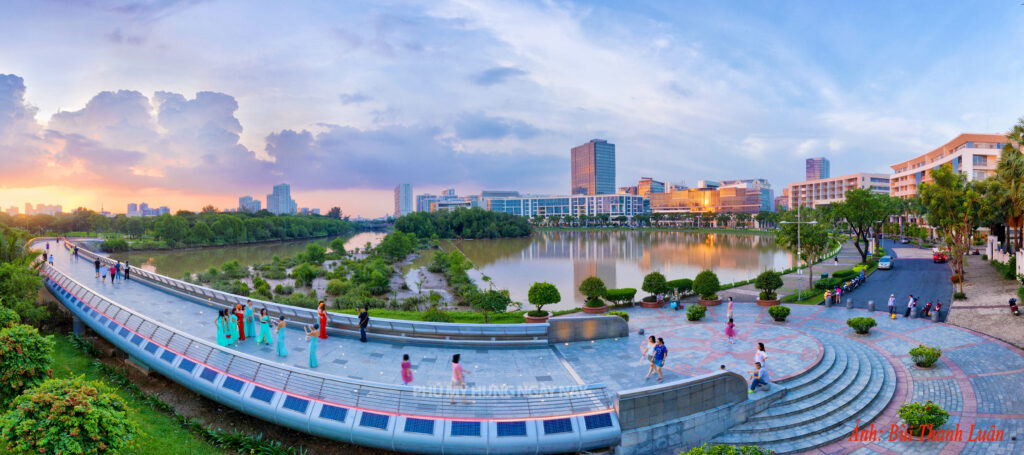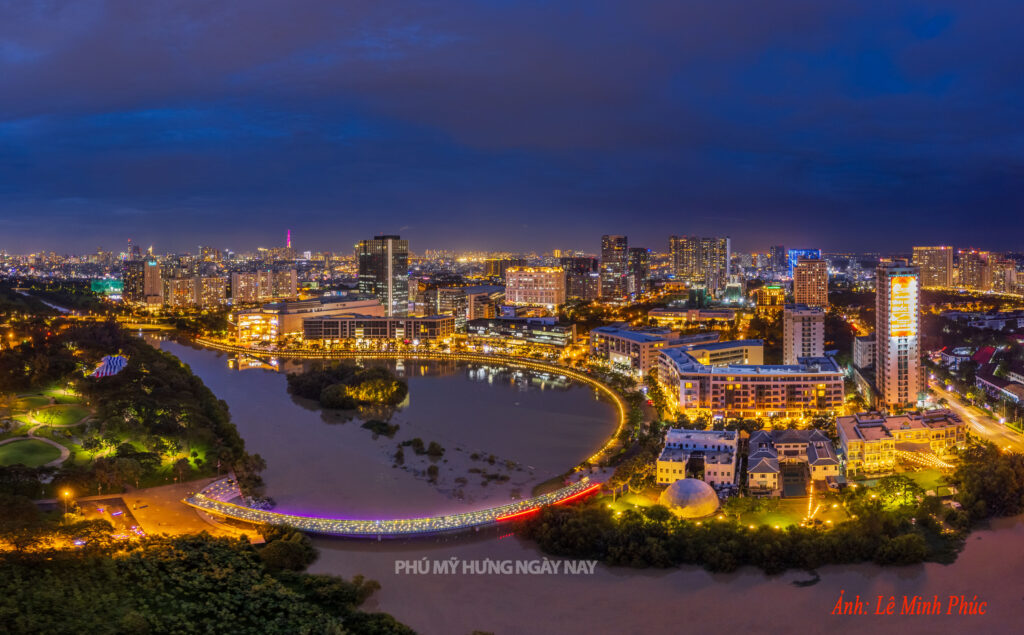 Source: Phu My Hung